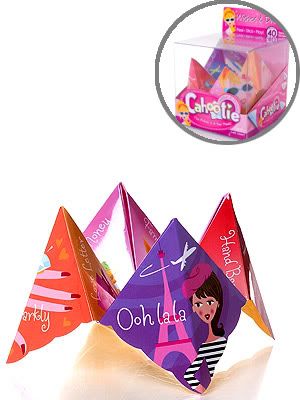 Based on the paper game that is a staple of childhood, the Cahootie Game will keep kids guessing, dreaming, and daring! This traditional game gets a hip, flashy update, featuring a colorful design and 40 stickers so the game will constantly change and surprise players. Makes the Perfect Gift!
Come see this Cool Game Here: http://www.cahootie.com/
Moms, remember old times?