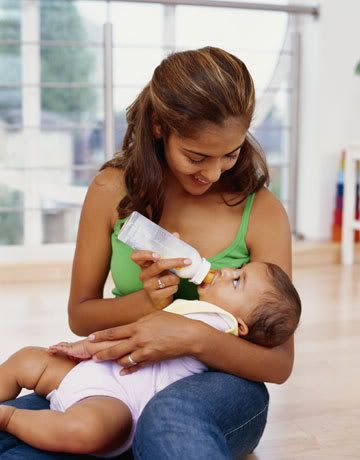 Plastic baby bottles have received extra attention recently as research came to light showing many popular models leach Bisphenol-A (BPA), a suspected endocrine disruptor. Here are the top 3 safe Baby Bottles.
Adiri
, run by three moms in the Bay Area, makes the Adiri Natural Nurser, a cylindrical bottle with a breast-shaped top which won the Medical Design Excellence Award for 2008. The polypropylene plastic (#5) bottles are BPA-, phthalate-, and PVC-free.
http://www.adiri.com/
Born Free
makes glass bottles, which are safe for babies. Born Free also makes plastic bottles that are free of BPA, phthalates, and PVC.
http://www.newbornfree.com/
A husband and wife team started
Green to Grow
after facing toxic concerns with their own new baby. The company makes bottles from a BPA-free resin called polyethersulfone (PES), and considers the environment in other ways at the company, including using only 100% recycled paper and soy inks in packaging, and donating 1% of annual sales to environmental causes.
http://www.greentogrow.com/