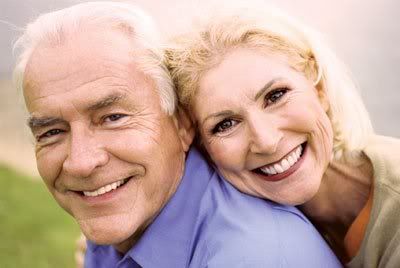 Exercise with your friend at the gym. The time together may bring you closer while improving your health. Working out together also helps keep you on track: Research shows that couples who exercise together are less likely to abandon a fitness program than individuals who exercise without their partners. "I'm a big fan of couples working out together. It's a great time to bond and spend quality time together, especially when lives get hectic with work and kids," says David Di Paolo, MD, a radiologist at the University of Texas Health Center at Tyler and a health and fitness instructor who hosts the program UT Fitness Over 40.
Then there's the motivation factor: You're more likely to get off the couch and get moving when there's another person waiting for you, says Dr. Di Paolo. "It gets more difficult to keep to an exercise plan once you have kids, but it's important to find some time to keep fit, and doing it together can work well," he says.Working out together is fun, but you need to find some common ground. Look for physical activities that appeal to both of you. Be open to compromise, and take turns trying new activities. Here are some ideas to get you started:Strength train in tandem. Do strength training (resistance) exercises together, at home or at the gym.
One advantage is that you can carry on light conversation as you spot each other on free weights, toss around a medicine ball, or work with resistance bands."Many women overlook or shy away from strength training, but it's just as important for women, who need to preserve bone density and prevent osteoporosis," says Dr. Di Paolo.Spin together. Take a spinning class and cycle side by side. You can go at different speeds if your fitness levels differ.Try boot camp. Are you the adventurous type? Looking for a challenge you can relish together? In boot camp class, you'll put yourself through military-style training, complete with a barking instructor and calisthenics (jumping jacks, push-ups, and sit-ups, for example), drills, and obstacle courses designed for those with a higher level of fitness. Observe a class or two before you sign up to make sure it's right for you and your ability.Rent a bicycle built for two. Riding a tandem bicycle may seem like a throwback to another era, but it's a great way to get fit while spending quality "alone time" with your partner.Dance your way to fitness. Whether you're learning the mambo or tango, dancing is a great way to get your heart rate up and burn calories.
An added benefit: You'll shine at the next wedding reception you attend.Hike it. Choose a scenic walking trail that offers a variety of terrain from easy to challenging. Take along a camera and document your day.Swing a racket. Perfect for competitive duos, tennis or racquetball are year-round sports that require little more than good shoes, a sturdy racket, and a court on which to play. Take lessons together if you're new to the game.Strap on some skates. Hold hands as you glide around the ice. Help each other up from the inevitable stumble and tumble.
After an active hour on ice, you'll burn almost as many calories as you would if you were jogging.Go gardening. When you garden together, you blend exercise with fresh air. It's a sneaky way to burn calories and enjoy being outdoors.Walk and talk. An oldie but goodie, a brisk after-dinner walk is one of the best times to swap stories, lend an ear, and just be together while getting a good cardiovascular workout.