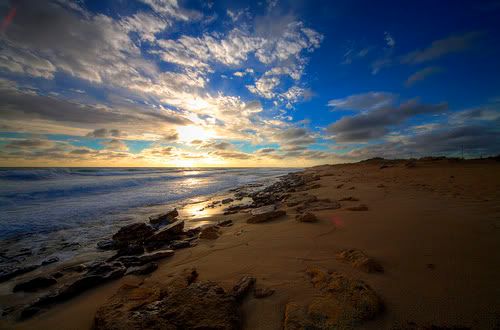 ACTIVITIES TO PRACTICE LIVING IN THE MOMENT
Living in the moment takes practice because you are used to being distracted. Make a special effort to consciously practice being totally immersed in what you are doing for some time every day. Here are some ideas to get you started.
TAKE A BUBBLE BATH
Play some soft music. Relax and feel the warmth of the water. Just think of how you are enjoying the moment.
DRIVE A DIFFERENT ROUTE TO WORK
Get off the highway, and take the city streets to work. As you drive, notice the trees and houses as you pass through different neighborhoods. Going a different way will also help you concentrate on your surroundings.
EAT A GOURMET MEAL AT A FANCY RESTAURANT
Set aside money for your special dinner so that you won't feel guilty about spending the money. You will experience living in the moment as you enjoy the total experience of the atmosphere, the service, the people you are with, and the delicious food.
PLAY A SPORT SUCH AS TENNIS
You have to concentrate and be aware of everything that is happening at the moment. There isn't time to lament over the last shot because another one is coming right back at you.
DANCE TO YOUR FAVORITE MUSIC
You will become immersed in the music as your body moves to it, and you will begin to feel vibrant and alive.
PLAY CARD GAMES
When you play games such as bridge or poker, you have to concentrate or you risk losing the game.
ENJOY A CREATIVE HOBBY
Painting, woodwork, or crafts will absorb all your attention as you focus on your creation.
TAKE A VACATION
Vacations are rejuvenating and energizing because you are physically away from the day-to-day cares of living and totally immersed in sight seeing or other vacation activities.
LOOK AT THE FUNNY SIDE OF LIFE
Notice how people who are always preoccupied with worry, resentment or other things don't usually have a sense of humor. Having a sense of humor requires living in the moment because you have to look all around for the funny things that are happening.
KEEP A JOURNAL
At the end of each day, write about the moments when you were totally present. Every week review your journal. Doing this, will encourage you to concentrate on what you are doing. Eventually, living in the moment will become a habit that will add happiness, enthusiasm, and vitality to your days.
About the author: Harriet Meyerson